Here comes the Fall Festival Season where movies are booed or given standing ovations, where movies either get buzzed or busted! Telluride Film Festival Opened with a surprise Screening of ARGO and Venice Film Festival Opened with a-not-so-great-choice THE RELUCTANT FUNDAMENTALIST by Mira Nair.
Below is the lineup for ongoing Telluride and Venice Film Festivals followed by the upcoming Toronto International Film Festival which will open with screening of this fall's one of the most awaited action movies, LOOPER.

39th Telluride Film Festival 2012 Lineup:

- THE ACT OF KILLING (d. Joshua Oppenheimer, Denmark, 2012)
- AMOUR (d. Michael Haneke, Austria, 2012)
- AT ANY PRICE (d. Ramin Bahrani, U.S., 2012)
- THE ATTACK (d. Ziad Doueiri, Lebanon-France, 2012)
- BARBARA (d. Christian Petzold, Germany, 2012)
- THE CENTRAL PARK FIVE (d. Ken Burns, Sarah Burns, David McMahon, U.S., 2012)
- EVERYDAY (d. Michael Winterbottom, U.K., 2012)
- FRANCES HA (d. Noah Baumbach, U.S., 2012)
- THE GATEKEEPERS (d. Dror Moreh, Israel, 2012)
- GINGER AND ROSA (d. Sally Potter, England, 2012)
- THE HUNT (d. Thomas Vinterberg, Denmark, 2012)
- HYDE PARK ON HUDSON (d. Roger Michell, U.S., 2012)
- THE ICEMAN (d. Ariel Vromen, U.S., 2012)
- LOVE, MARILYN (d. Liz Garbus, U.S., 2012)
- MIDNIGHT'S CHILDREN (d. Deepa Mehta, Canada-Sri Lanka, 2012)
- NO (Pablo Larraín, Chile, 2012)
- PARADISE: LOVE (d. Ulrich Seidl, Austria, 2012)
- PIAZZA FONTANA (d. Marco Tullio Giordana, Italy, 2012)
- A ROYAL AFFAIR (d. Nikolaj Arcel, Denmark, 2012)
- RUST & BONE (d. Jacques Audiard, France, 2012)
- THE SAPPHIRES (d. Wayne Blair, Australia, 2012)
- STORIES WE TELL (d. Sarah Polley, Canada, 2012)
- SUPERSTAR (d. Xavier Giannoli, France, 2012)
- WADJDA (d. Haifaa Al-Mansour, Saudi Arabia, 2012)
- WHAT IS THIS FILM CALLED LOVE? (d. Mark Cousins, Ireland-Mexico, 2012)
69th Venice Film Festival Lineup:

- TO THE WONDER (Terrence Malick, U.S.)
- SOMETHING IN THE AIR (Olivier Assayas, France)
- OUTRAGE:BEYOND (Takeshi Kitano, Japan)
- FILL THE VOID (Rama Bursztyn and Yigal Bursztyn, Israel)
- PIETA (Kim Ki-duk, South Korea)
- DORMANT BEAUTY (Marco Bellocchio, Italy)
- E' STATO IL FIGLIO (Daniele Cipri, Italy)
- AT ANY PRICE (Ramin Bahrani, US, UK)
- LA CINQUIEME SAISON (Peter Brosens, Jessica Woodworth, Belgium, Netherlands, France)
- UN GIORNO SPECIALE (Francesca Comencini, Italy)
- PASSION (Brian De Palma, France, Germany)
- SUPERSTAR (Xavier Giannoli, France, Belgium)
- SPRING BREAKERS (Harmony Korine, US)
- THY WOMB (Brillante Mendoza, Philippines)
- LINHAS DE WELLINGTON (Valeria Sarmiento, Portugal, France)
- PARADISE: FAITH (Ulrich Seidl, Austria, France, Germany)
- BETRAYAL (Kirill Serebrennikov, Russia)

37th Toronto International Film Festival Lineup:

- A ROYAL AFFAIR (dir. Nikolai Arcel, Denmark, Sweden, Czech Republic, Germany)
- ARGO (dir. Ben Affleck, USA)
- THE COMPANY YOU KEEP (dir. Robert Redford, USA)
- DANGEROUS LIAISONS (dir. Hur Jin-ho, China)

- ENGLISH VINGLISH (dir. Gauri Shinde, India)
- FREE ANGELA & ALL POLITICAL PRISONERS (dir. Shola Lynch, USA, France)
- GREAT EXPECTATIONS (dir. Mike Newell, United Kingdom)
- HYDE PARK ON HUDSON (dir. Roger Michell, United Kingdom)
- JAYNE MANSFIELD'S CAR (dir. Billy Bob Thornton, USA, Russia)
- LOOPER (dir. Rian Johnson, USA)
- LOVE (dir. Marilyn Liz Garbus, USA)
- MIDNIGHT'S CHILDREN (dir. Deepa Mehta, Canada, United Kingdom)
- THE RELUCTANT FUNDAMENTALIST (dir. Mira Nair, USA)
- SILVER LINING PLAYBOOK (dir. David O. Russell, USA)
- THERMAE ROMAE (dir. Hideki Takeuchi, Japan )
- TWICE BORN (dir. Sergio Castellitto, Italy, Spain, Croatia)
Most Buzzed Movies:

The Master:
The Buzz behind The Master is at its peak, expect some big awards wins when the Awards season actually starts. As far as its Oscar chances go, expect Picture, Director, Actor Joaquin Phoenix, Supporting Actors Amy Adams and Philip Seymour Hoffman and a couple of other nominations. Story of a drifter drawn to a charismatic leader with his new faith based organisation spreading in USA. From what i heard, this might be the most non-accessible PTA movie so far for general audience but a very mature one. His work is always masterful no matter what, so with its Toronto and Venice Screenings (it had its Venice Premiere yesterday to a very enthusiastic response), more and more people and critics are going to watch it and hopefully add to the already big buzz. It is set to release in USA this month.

Argo:
The third directorial effort from Ben Affleck is something to watch out for, people were already convinced of its greatness way before it had its trailer premiere. Ben Affleck has proven of his off camera talent with his previous two movies and is set to do that once again with a movie set in 1979 Tehran when six Americans from the Embassy manages to slip away after attacked by the militants, a CIA specialist comes up with a unique plan. With its Screening in Telluride 2 days ago, it got raves and some cheering response. Some calling it a perfect nail biting thriller with added humor to it. It also has a brilliant cast of Ben Affleck, Bryan Cranston, John Goodman, Alan Arkin and Kyle Chandler. Expect Best Picture, Director and maybe some supporting actor nominations.

To The Wonder:
Would you look at that....another Terence Malick movie after a year from his previous masterpiece The Tree of Life. His previous movie debuted at Cannes with some boos and cheers and as of today, his To The Wonder debuted with a same response at Venice which troubles me a lot. Sure his movies are not for everyone since people don't appreciate deep, poetic and spiritually themed movies but what kind of professionalism is that when you act like foolish nonsense people at such prestigious events at someone as great as Malick's work? Anyway so far we haven't seen any first look pictures or any teaser trailer of that sort but this movie starring Ben Affleck, Rachel McAdams, Javier Bardem to name a few (most of the actor's work has been edited too) is a movie that revolves around themes like love, love loss, rise and fall of relationships and i suppose faith! I expect it to be more intimate and romantic than any other Malick movie so far. However i am not sure of its Oscars chances bu Critics will love it.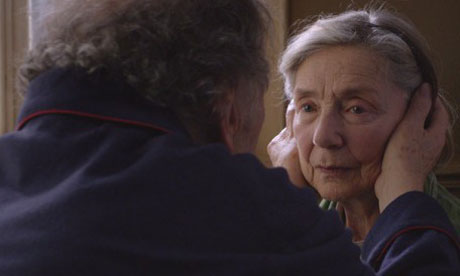 More Hollywood Movies with Big Buzz and Strong Festival Presence:
- The Reluctant Fundamentalist
Foreign Movies with Big Buzz and Strong Festival Presence: