Here we are with just 2 nights left and its Oscars time, the only category left for me to discuss is the main and the most important category Best Picture. As always, i am going to write what i think about the movie and its chances at the Oscars night followed by a well lets say winner as no predictions here, we know whose going to win.
So this year, it really wasn't about just the old 5 or the newly imposed 10 nominations in this category but they number could have been anywhere between 5 to 10 depending on the absolute favorite picks and their best of the best preferences. With this new rule came some backfires like due to the fact that with just 5 slots on the ballot a voter who had a favorite movie regardless of what the overall buzz was favoring, he or she would put it on the top to increase it chance of getting nominated. Critics and everyone were predicting 8 nominees but a shock/surprise was just about to blow the everything out of them on the day of Oscars nominations announcement.
1. Extremely Loud & Incredibly Close:
The shock/surprise i was talking about, this is the one. The 9th movie that got nominated due to the complete failure of the new voting system. This movie doesn't deserve to get nominated at all, like never ever on earth should it have been even near. I believe if a movie has such opposite reactions coming even from the critics (forget the audience who listen to them) then that movie should not be nominated as the best picture of the year as the represents the best of the cinema has to offer that year and this clearly wasn't. Just a complete waste of a slot over which a much more deserving movie could have been nominated, there were few of them with both audience and critics raving about them but our dearest Academy loves to snubb the good ones over cheap phony movies. I will consider The Reader a classic over this one and i liked that one by the way. I have no idea how this one of the worst movies ever to be nominated got in here, i just don't. I read so much about how strong it evoked emotions in people that resulted in all the polarizing reviews but please, i didn't even connected to it in any sort.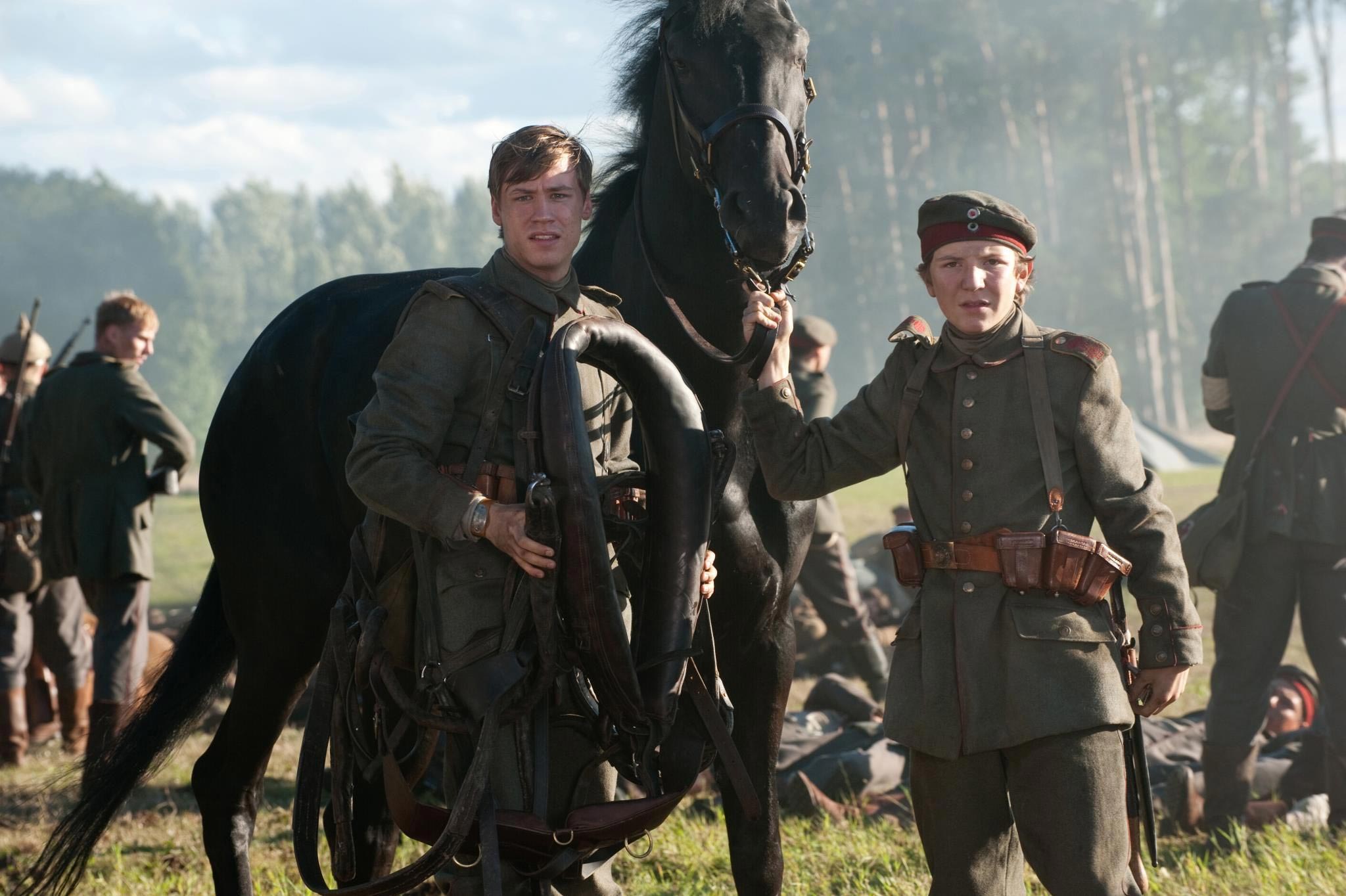 2. War Horse:
This is a movie i was very excited about back when it got a trailer premeire becuase it looked very epic. You always expect big epic movies from Steven Spielberg who by the way is my favorite HOLLYWOOD director (you know why i used capital letters). This movie didn't had the emotional or dramatic intensity than any movies of this sort or any Speilberg movies for that matter had. For the most part it felt quite lacking in drama or emotional side with very overdone and forced scenes. Due to that you just couldn't go deep into the movie but just appreciate or enjoy it superficially. It is technically amazing but poor direction and writing.
3. The Tree of Life:
The Tree of Life getting nominated gave me the ecitement i wanted, i literally prayed for it get nominated and it did. This is not your ordinary movie, this is something very special. It won the prestigious Palme D'Or and now its nominated for best picture at the Oscars which rarely happens. This is a very difficult movie to digest for almost everyone and it divided many people. To me this is a masterpiece and a very passionite work of art and is a rare precious gem deserves all the accolades. But this is not the kind of movie Academy loves to recognize but critics do and they did as you all know.
4. Moneyball:
Moneyball is to Baseball what The Social Network is to Facebook and that says everything. Never have i ever seen a baseball movie so brilliantly done with more of the off field action, not any sports based movie for that matter. This was a rare surprise and people were all raving about it and Brad Pitt's performance but what happened? everyone just forgot it like that! Well it is written by Aaron Sorkin who also wrote the perfectly written The Social Network. This is and excellently made movie with everything about it so excellent and different from anything you have ever seen. I was so certain of its Best Director nomination but sadly that didn't happened. I wish it has the best chance at winning even 1 Oscar no matter which category becuase for me its heartbreaking to see such a wonderful movie go empty hand. I am rooting for Pitt and the screenwriters just so as you know.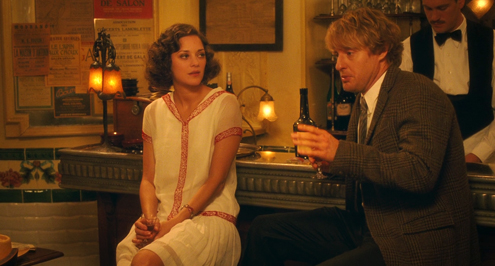 5. Midnight in Paris:
Wow this is the best comedy and best romantic comedy of the year, Woody Allen is a genius person who finally made a masterpiece after so long. He is a man who has these crazy lines and funny situations, charcters and materials in his head i wonder where do they come from? He finds ways to outshine his every movie and make his work stand out and be the best in its own. That is the reason why his movies are so different even though they look same. This one had the elements of time travelling in it but boy did that never overpowered everything else and the whole movie. It feels watching the movie that the main character is meeting all those characters from the past at a corner cafe and not in a different time. Perfect art direction and every other technical stuff with a perfectly written screenplay. It has the best odds at winning the screenplay award for Woody Allen.
6. The Help:
Everyone was screaming, writting and saying Oscars for The Help at the very first day it got released, i was curious and when i got the chance to actually see it i was shocked. This definitely wasn't the movie made for the Oscars but it did managed to grab the best picture nod even though it is not a perfectly made movie and with many flaws. The one area where it feels like it beats every other nominated movie is the acting. One of the year's best performances and ensemble effort came from this movie and i really am a big fan of everyone's performance in the movie from Viola to Ocatavia and to Chastain. This movie may not be a critical hit in a major way but it good good reviews and is getting all the awards attention only because people loved it and is the highest grossing of all the nominees even though this year was worst for them, last year was phenomenal at the box office for the nominated movies.
7. Hugo:
Well finally the greatest working Hollywood director made a children based movie. This is not a family or average kids movie for sure, a bit grown up but still it doesn't have mafia and mobs. That is the reason why i wasn't too confident when i heard of it and thought he might pull it off but wont be an Oscar success but i was wrong. And when i saw this movie a few days back, i was stunned by how excellent this movie is. Like Woodey, Hazanavicius and many others, this is his love letter to the cinema and its golden age. Its technically the best movie of the year with best art direction, visual effects and everything else that helps in the storyteling a lot more than i ever experienced before and those things adds a lot to this movie in major way. I wont be surprised like everyone else if Scorsese wins the Oscar and makes this year a Picture/Director split as many of them are predicitng it.
8. The Descendants:
Sideways was the movie that introduced me to this wonderful filmmaker and i am a big fan since then. That is a perfectly made movie and probably the funniest one with a nice blend of drama and everything. The Descendants for me didn't quite reached the same heights as it did but still there is something about the movie that pulls you towards itself. I see the minor flaws but i couldn't identify, sort and grab myself away from that feeling. I am talking about that good ol American family based dramas back then that use to get full Oscar attentions. Packed with good performances and beautiful locations and a pretty authentic story that shows us the best places can be quite ordinary and ordinary can be pretty darn special.
9. The Artist:
And finally we come to the final movie which is without a single doubt winning the best picture. This black and white silent movie started the buzz ever since its Cannes debut and no stopping since then for it. It is a movie based on the lovely gone era of classic filmmaking and shows things that a movie buff like me loves to see. This is not just a visual pleasure or a movie with adorable and charming performances and smiley faces but it has certain emotional intensity too. Its a love story, a perfect romantic drama with carefully written characters that just doesn't feel cliched and ordinary to me at all. Brilliantly done and a classic movie for sure.
My Picks:
(My Top 5 among the nominees)
1st. The Artist
2nd. Hugo
3rd. Moneyball
4th. The Tree of Life
5th. Midnight in Paris
Early Prediction:
1st. The Artist
2nd. The Descendants
3rd. Hugo
4th. The Help
5th. Midnight in Paris
6th. Moneyball
7th. The Tree of Life
8th. War Horse
9th. Extremely Loud & Incredibly Close